Keynotes & Speaking
Through my speaking and advising, I'm passionate about teaching local and national teams to expertly perform under pressure, respond in crisis, and keep their people united, motivated, and safe.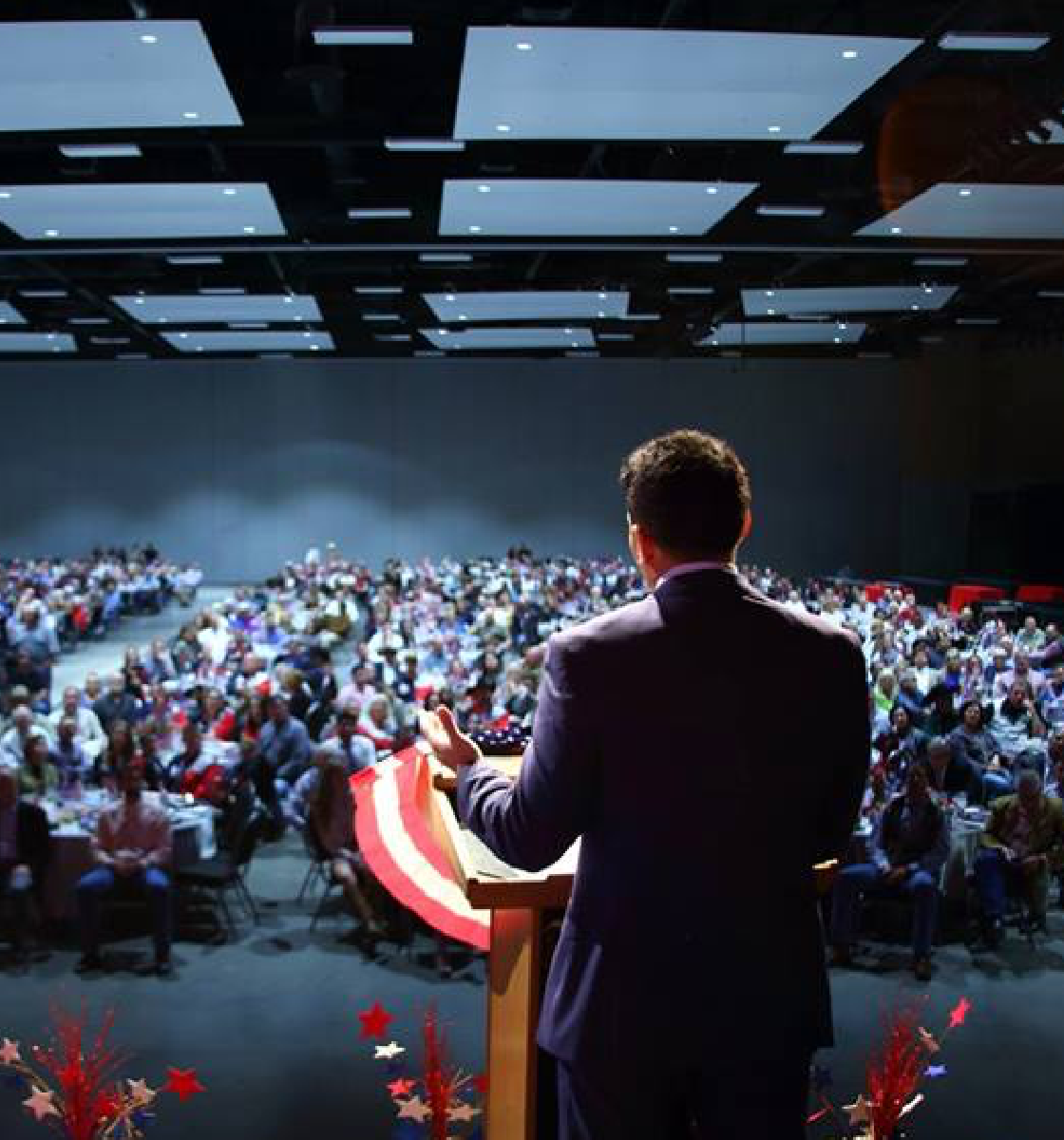 As an international keynote speaker, I will inspire, educate, and motivate your audience with lessons learned on the front lines—from combat to the emergency room.
These valuable, life-changing lessons will help you and your organization perform and lead under pressure.
I literally could listen to your stories all day. Truly fascinating subject matter but I love that you take an extreme scenario (as you portrayed) and could still explain a clear correlation to us bankers! Really good stuff, Doc.
Alanna Heinrichs
VP, Market Risk Specialist at Comerica Bank
…his great stories are from a whole other continent.
ABC News
I enjoyed listening to you today at the FHLB Conference. Thank You for your sacrifices and your continued services. I believe that the lord has given you a tremendous gift. The way you are helping others shows your heart to pass it on. Keep going brother.
Ramon Cocolan Jr.
VP, Treasury Management at Southside Bank
We enjoyed learning about your work on EMS and disaster management and discussing potential ways of collaboration by incorporating the gender equality and women's empowerment lens to these issues. Thank you so much for the work you do as an expert in emergency medicine, as a veteran and as a passionate leader to make a difference in the lives of others.
Queenee Choudhury
United Nations
Dr. Bose is a very talented and gifted speaker. His points of discussion are ones that are very necessary in today's age and society.
John Alvarez Chief
Odessa Fire & Rescue
I've seen Sudip present to audiences both in the U.S. and abroad. He builds immediate rapport with the crowd and goes on to engage hearts and minds with focus on health, leadership, and ultimately, how to become better versions of ourselves.
Mike Ferguson President and CEO
Venntix Intelligence Solutions, Partner and Co-Founder, Emergent Life Sciences
February 9, 2024, Bradenton, Florida State College of Florida Foundation
July 5, 2024, Chicago, Illinois Northern American Bengali Conference
March 2-3, 2023, Sarasota, Florida Tidewell Foundation
May 4, 2023, Naperville, Illinois Healthcare Engineers Society of Northern Illinois (HESNI)
November 9, 2023, Naperville, Illinois Naperville Central High School
December 7, 2022, Crystoval, Texas Lone Star Warriors Outdoors / San Angelo Support for Veterans
August 31, 2022, Oak Lawn, Illinois Grand Rounds at Advocate Christ Medical Center
July 18, 2022, Boston Convention and Exhibition Center, Boston, Massachusetts American Society for Healthcare Engineering
June 16, 2022, Disney's Yacht Club Resort, Lake Buena Vista, Florida Dixon Hughes Goodman LLP
June 11, 2022, Cedar Creek, Texas Texas City Management Association Annual Conference
March 25, 2022, Odessa, Texas Annual Banquet - Odessa Fire Rescue
December 9, 2021, Dallas, TX (Virtual Conference) Beaird Harris Certified Public Accounting and Wealth Management Firm
May 24, 2021, Virtual Conference American Industrial Hygiene Conference & Exposition (AIHce)
May 15, 2021, Virtual Conference Susquehanna University Commencement Speech to Class of 2020 and 2021
February 10, 2021, Virtual Conference 2021 Annual Meeting, Health Care Administrators Association
November 11, 2020, Virtual Conference Texas Tribune Festival: The Future of Rural Healthcare
October 09, 2020, Virtual Conference Association for Professionals in Infection Control & Epidemiology
Appearances cancelled due to COVID-19
November 15, 2019, Odessa, Texas Leadership symposium and mock activation of city EOC (Emergency Operations Center)
November 13, 2019, Siemens Medical Solutions USA Inc., Nashville, Tennessee North American Annual Meeting FY20
October 18, 2019, Dallas, Texas Federal Home Loan Bank
May 26, 2019, Lemont, Illinois Banerjee Wedding
February 22, 2019, Odessa, Texas Odessa Fire & Rescue Banquet Keynote
November 1, 2018, Naperville, Illinois Naperville Responds for Veterans
January 25, 2018, Odessa, Texas EMS Banquet Leadership Keynote
November 16, 2017 Midland, Texas Show of Support: Hunt for Heroes
November 16, 2017 Midland, Texas New Mexico Fire Chiefs Conference
March 31, 2017, Dallas, Texas TCEP Connect 2017